---
OUR MISSION
The Latinx Resource Center (LRC) was founded in 2019 to raise awareness of social, political, economic, historical and cultural realities of the Chicanx/Latinx communities. We accomplish this mission by offering resources, programs, and a space where cultura, arte and academia are interconnected. Our vision is that these efforts will broaden access, increase retention and ensure a clear pathway to graduation through the empowerment of  Chicanx and Latinx students.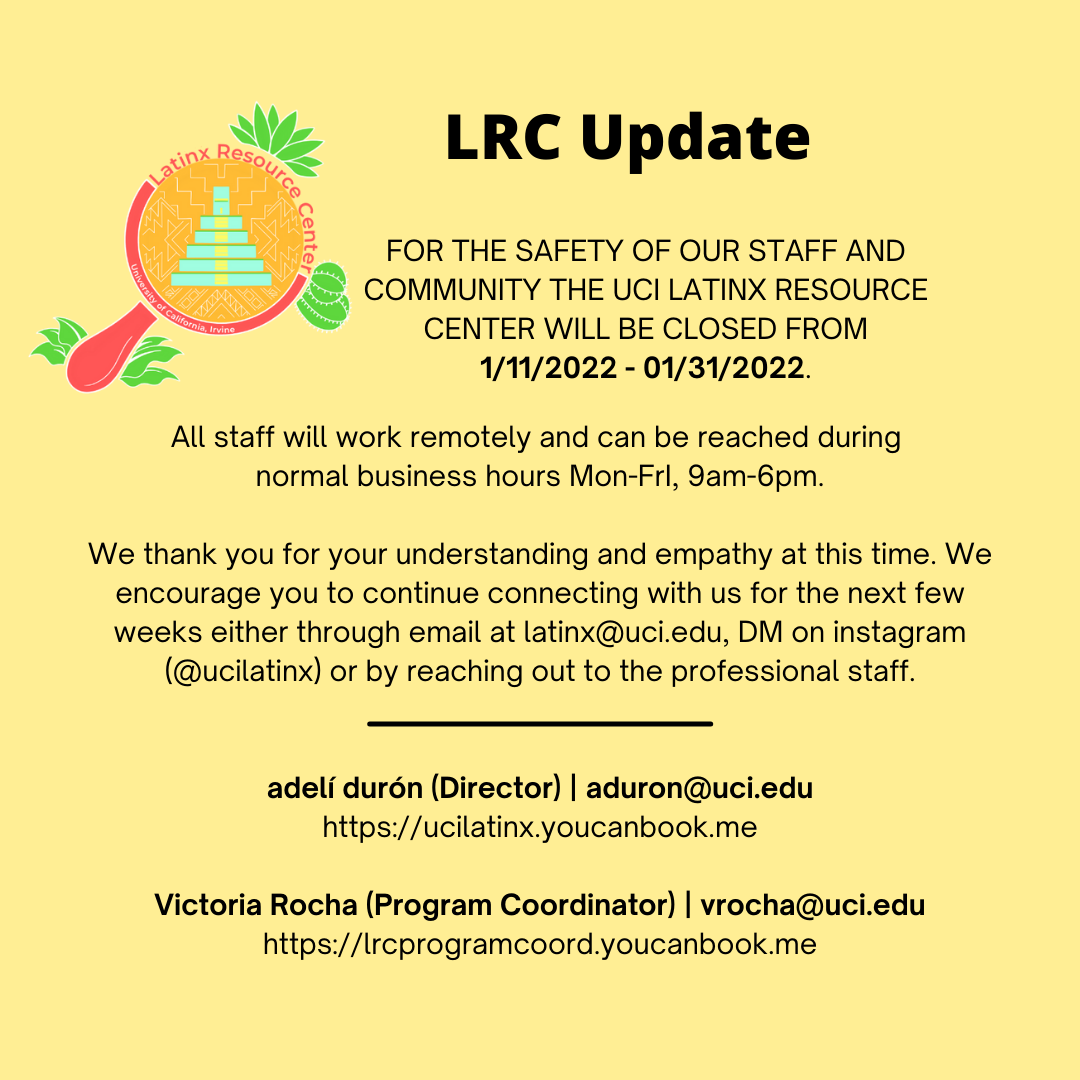 Check out this video of our 2021 Dia de los Difuntos event!
In the video you will see Latinx students explain the significance of the tradition and what it means for them. Highlighted in the video is the various activities that took place during the event.
Interested in receiving weekly updates about upcoming events and workshops? Sign up for our newsletter and join our CampusGroups to learn more!